Hi, how were your holidays?
It's been along time since we chatted, I know, I've been remiss. I got a little temp job and it keeps me occupied for 8.5 hours a day, which is no real excuse but it is what it is.
It's really been a while, since right before Thanksgiving, that's almost 2 months, I suck.
Here's what's been going on…
Thanksgiving was a whirlwind of family and snow and food and thank god we finally got the light fixture up in the dining room and a few more things taken care of so the house looked good and that was pretty much all there is to say, so here are lots of pictures:
I know I write a lot about my father, and how can I not, I miss him every single day. Thanksgiving was our day, our Big Day, every year, and it was right after Thanksgiving that he got sick, so for the past few years Thanksgiving has begun my Days of Horrors, terrible memories, hateful memories, tons of I wish I dids, and I could'ves and we should'ves and  I was in therapy for a year to try to reconcile my feelings and I did for the most part, but maybe not as much as I thought. It culminates January 9 and 10 which were the worst days of my entire life. Last weekend was the anniversary of those days, 3 years …fuck.
Here's my recount of those 24 hours. and here's a link to the transcript of my eulogy .  They are both serious downers so don't feel you have to read them, like if you are feeling light and happy, just don't do it.
I made a sandwich "for him" on the anniversary of his death and I think my Dad would've loved it. They have these sausages up here that are Chinese roast pork as a sausage. I basted them with hoisin, grilled them with scallions and we had them on garlic bread with pickled radishes and duck sauce. There are some definite tweaks I have to make to the recipe, I think a miso/jalapeno garlic butter  +  vinegary cucumbers, raw scallions and watercress for some freshness (it was really rich). I have no picture of it, alas.
So that was the cheerful part of my blog post.
Channukah, Christmas,  New Years, our first in Maine would have been fabulous except for the HIDEOUS colds that we had, I am not kidding you at one point my eyes were congested….mucus  was clogging my tear ducts, my head felt like a one of those gym balls sadistic trainers throw at you to build up your arm muscles. It was exhausting, I don't think I slept a full night for 2 weeks. Xtian was making these hideous buffalo sounds because his chest was so congested, it was pretty bad, and also gross.
My brother and his Kate came for a weekend at the pinnacle of my illness, we had as lovely a time as we could, though it hurt my chest to laugh. We had a nice winter beach walk, and Kate and Christian found sand dollars for me. I made them a blueberry pie, despite my illness. We had lobster and latkes.
On Christmas day, Megan, Xtian and I volunteered at the soup kitchen. I was serving and I looked out at the dining room and saw my husband chatting earnestly with an older woman, who arrived alone. That in itself was heart breaking, but I imagined she was telling him how she missed her long gone loved ones but it turned out she was telling him filthy dirty jokes, like he wouldn't even tell me they were so dirty. And there you have it.
Afterwards we went out to Bailey Island, had Cat Christmas (a very big deal in hour house), had a drink with Randi & John and ate lots of pork and cookies. It was a nice day, a really nice day.
We cut down our own tree this year… it was an amazing tree.
The cats happily enjoyed many many many boxes, bags full of tissues, old socks with catnip and many cat treats.
The following week, we had a few house guests, Theo the Dog and Pudgie the Budgie.There were 3 cats, 1 dog, 1 bird  and 2 people in the house.
Theo went home but Pudgie is still with us, I love him and just this morning he started puffing up for me, which (I read) is a sign of affection from a Budgie. He is a foster from my temp job, I offered to care for him over the holidays and now want to keep him, hopefully I will, like I said I love him. Here's an awful video of him singing along to his favorite music , he likes Pink Floyd, The Greatful Dead, Led Zeppelin, The Beatles, Simon & Garfunkel and any song with long guitar riffs.
Fat cat, small box…never gets old.
New Year's Eve was quiet…Xtian made cheeseburgers (they were kinda bad, but he tried), we watched The Twilight Zone and lit a fire in the fire pit, it was like 16 degrees outside, so that part was short. New Year's Day we watched the Mummers on the computer and missed Philly, a lot.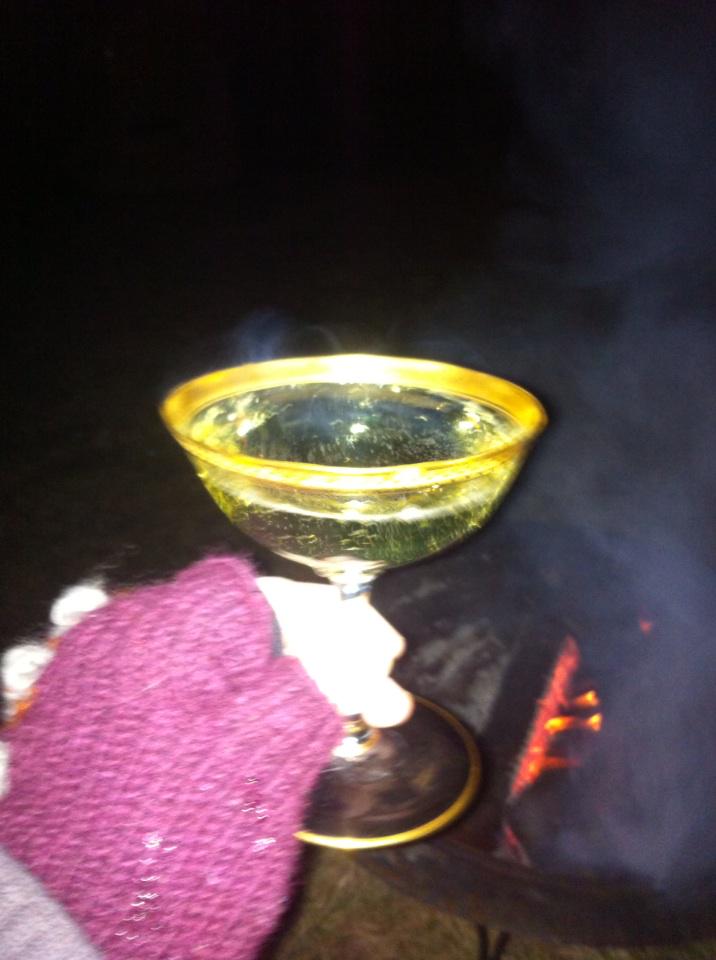 I did some work on my ebook … with a lot of help from my friends.
Here we are 2015 and it's time to set some goals.
In 2015 I will…
Find a job that I love.
Finish decorating the house
Be kinder and more loving (esp to Xtian)
Sell my e-book
Find a way to be more active even if its just dancing around the house for an hour
Make more friends, meet more people
Get a great haircut
Write more, write better
Spend more time outside once it thaws
Try mediation
Eat more fish
What are your goals???